Photos of Early Childhood Environments and of Children

The following are a sampling of photos taken by Robert Myers over the years.  The photos are organized roughly in three categories: 1) preschool environments and child care centers, 2) parents/caregivers and children in public places, and 3) children just being children.
Pre-school and Child Care Center Environments
The contrasts in preschool and childcare settings vary immensely, in their: size, infrastructure and materials available, degree of formality, underlying principles and emphases.   The following pictures speak for themselves.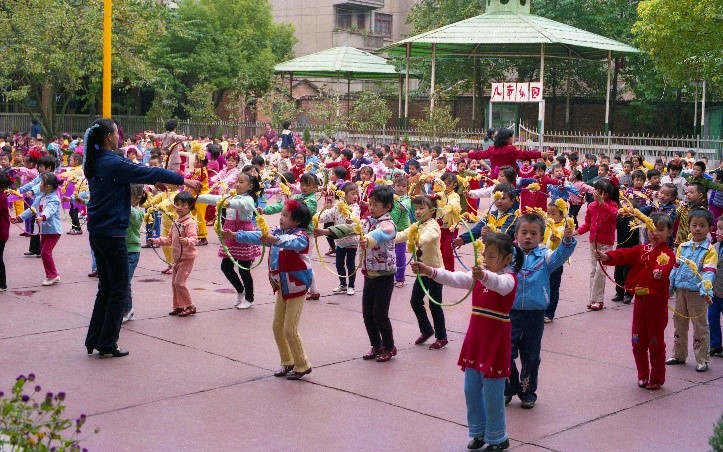 1987 China, Bejing Preschool Administered By the All-China Women´s Federation.
1992 India, Gujarat rural – Pre-school supported by the Aga Khan Foundation.
2004 México, Estado de México — rural -CONAFE community preschool 1.
1995 Mexico Oaxaca rural – General Preschool In the community.
2017 USA, Maryland, Prince George County–Public Montessori Preschool.
2009 Peru, Lima Outskirts. Community.
1996 Singapore – public urban preschool.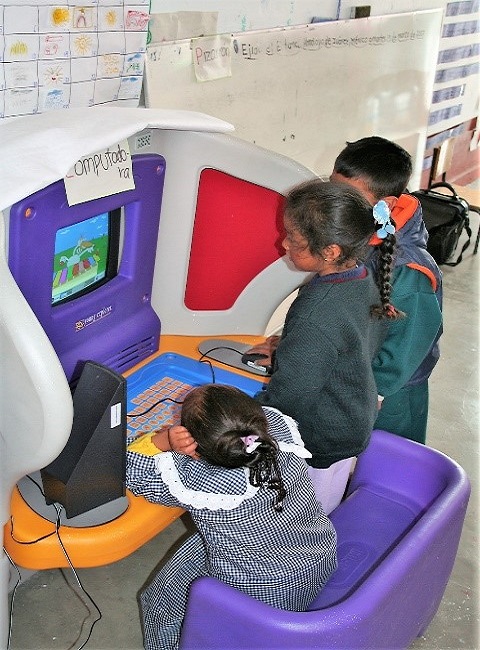 2004 México, Estado de México — rural -CONAFE community preschool 2.
2017 Mexico, Oaxaca – Childcare center In the community – celebrating national holiday.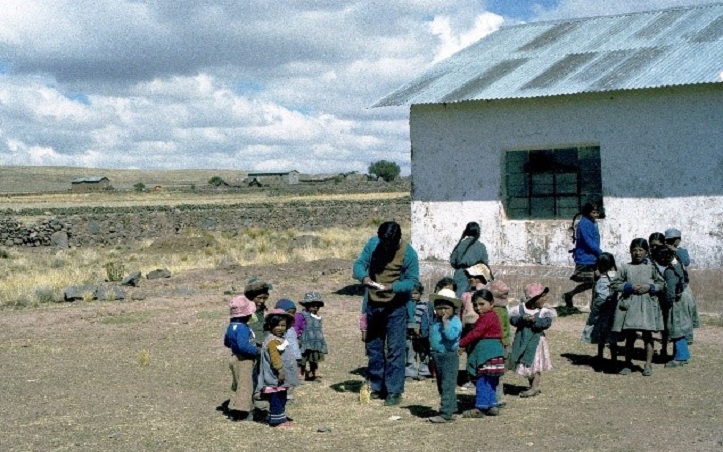 1984 Perú, Puno PRONOEI Community Preschool.
2016 Morocco, Fes Madrasa Preschool.
1996 Nigeria, Lagos Preschool in a marketplace.
2002 Two preschools in nearby villages in the State of México, one with a Disney influenca and one without decorations.
2011 Two forms of "child care" in a market in Chiang Mai, Thailand.
1980 Colombia, Buenaventura.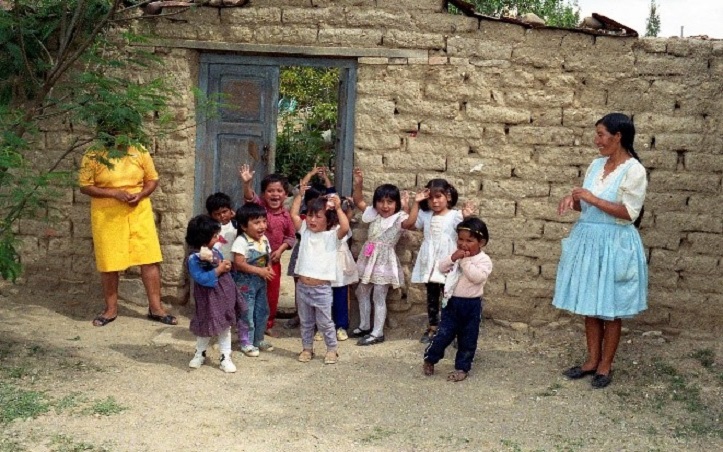 Parents/Caregivers and Children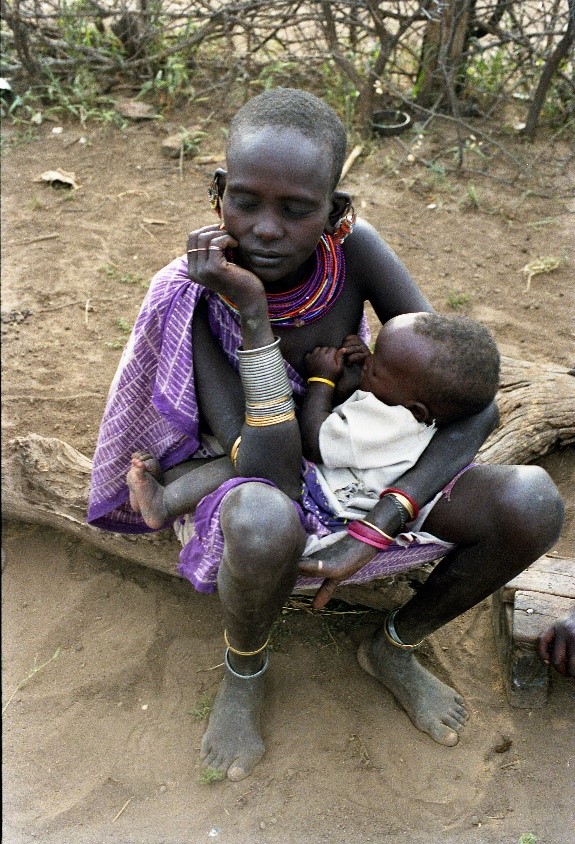 1991 Africa, Kenya, Masai Mara Traditional Childcare.
Nepal, Kathmandu, On the way to somewhere.
1986 Mexico, Along the road to Oaxaca.
Ecuador, Otavalo – Learning by Doing.
1993 Peru Shipibo Mother and Child.
1986 Nigeria, Lagos – Ouch.
2015 USA, Croton-on-Hudson A new form of Childcare.
1985 Nepal, Hill Country – Caring for brother.
n.d. Pakistan, Lahore Father not knowing quite what to do.
The pictures of children presented here were taken over a period of about 60 years, beginning in 1959.   The children are from 16 countries, with a bias toward Mexico where Myers has lived since 1987.
1989 México, Coyoacan Scaring pigeons.
1998 México, México City Dani and friend.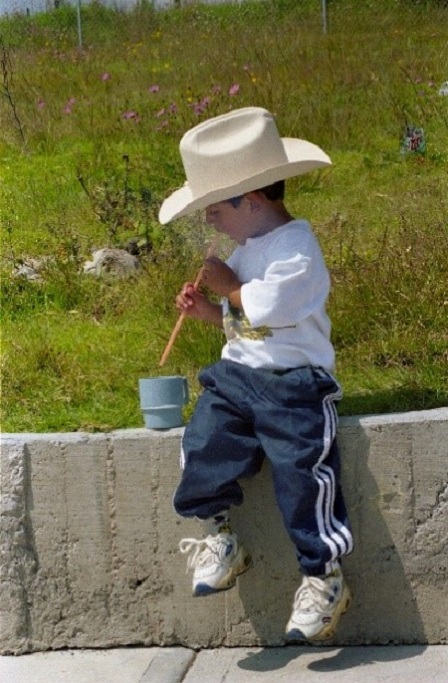 2003 México, State of México Rural preschool break.
1985 — Nepal, Hill Country "Orgullo".
1991 Colombia Manizalez A sad Robbin.
2001 México, México City Danzante in the Zocalo.
2003 Peru, Pisac Happiness.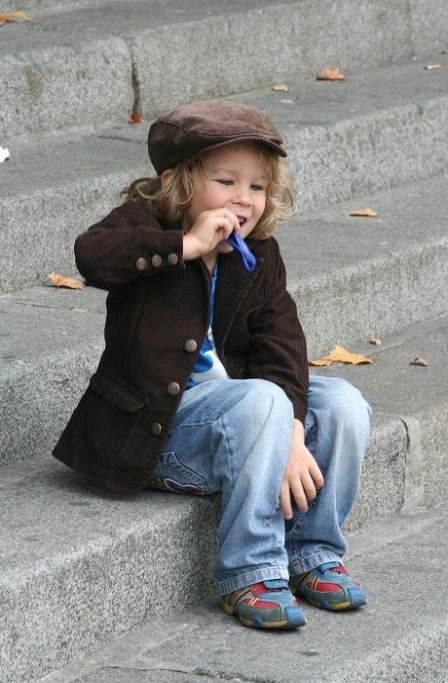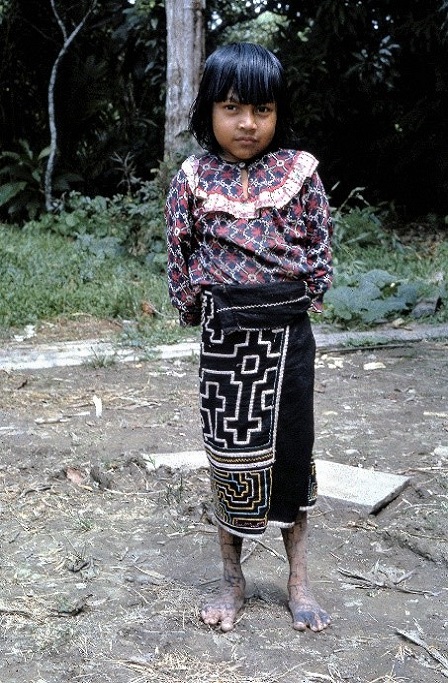 1963 – Peru Selva Shipibo.
1986 México, Puebla Tuzamapan.
1995 — México, México City — Freddy Celebrating his fifth birthday.
2001 Cuba, Havana Exhuberance.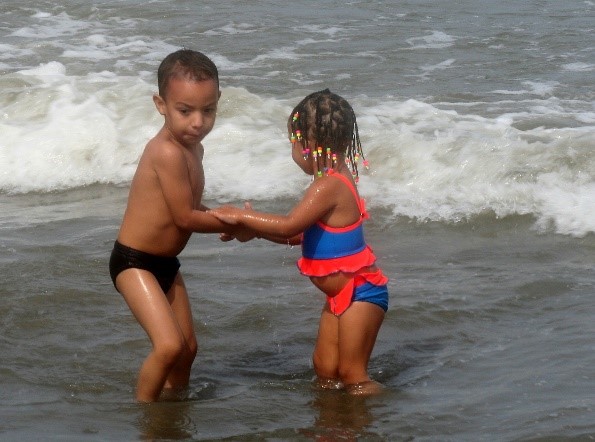 2001 Colombia, Cartagena — Life Guard.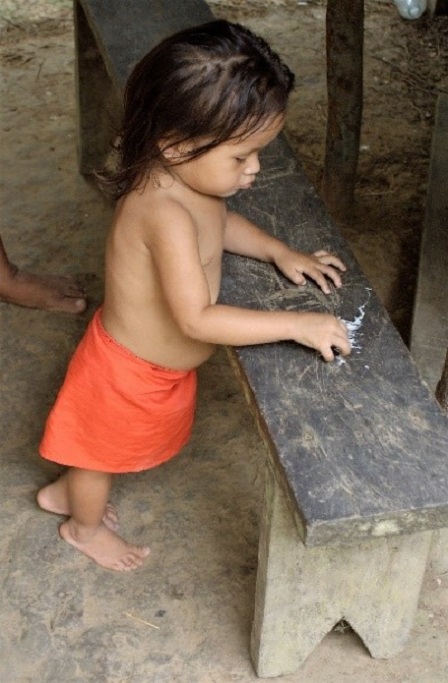 2015 Peru, Indigenous Amazonian child.
1986 Nigeria, Lagos "The world in hand"
2011 México, Federal District.
1993 México, Jalapa "Playing at reading"
México, Tepoztlan ¿Why Me?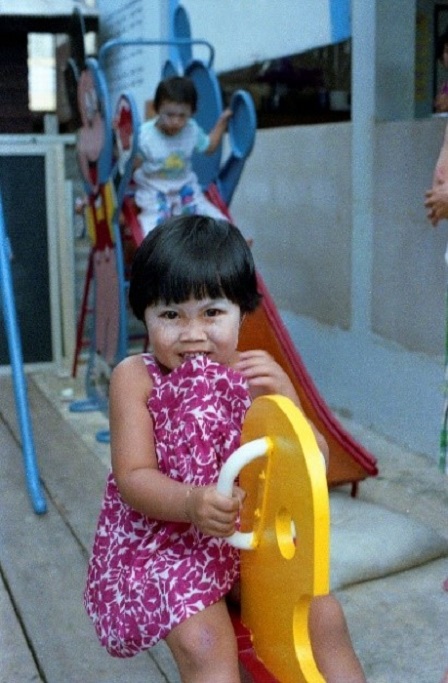 1991 Thailand, Bangkok "Becoming shy"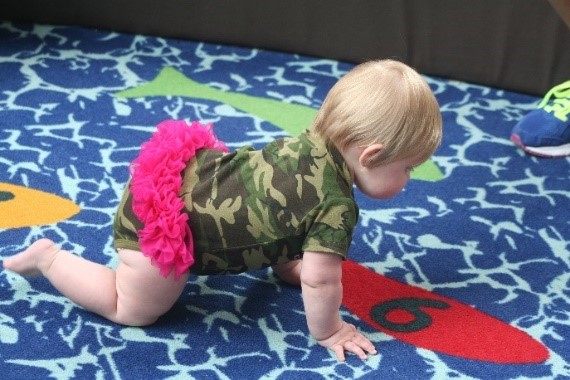 2014 USA, Croton on Hudson — Exploring at the Mall.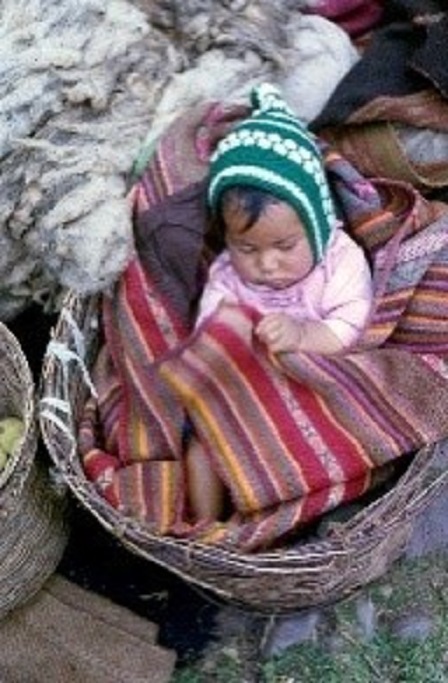 Colombia, Bogota in the market but not for sale.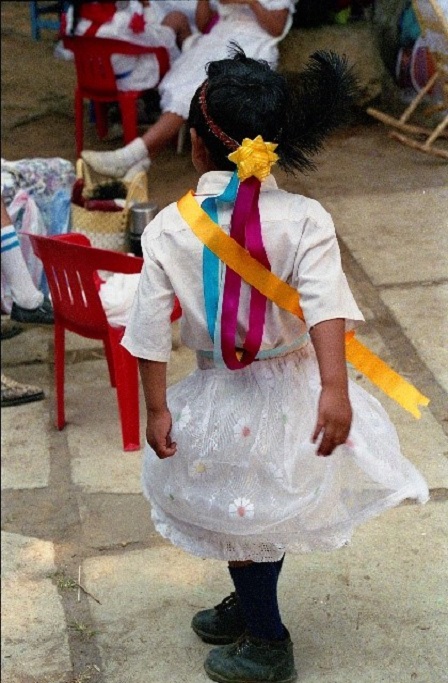 1989 México, Tepoztlan Boy twirling ceremonial skirt.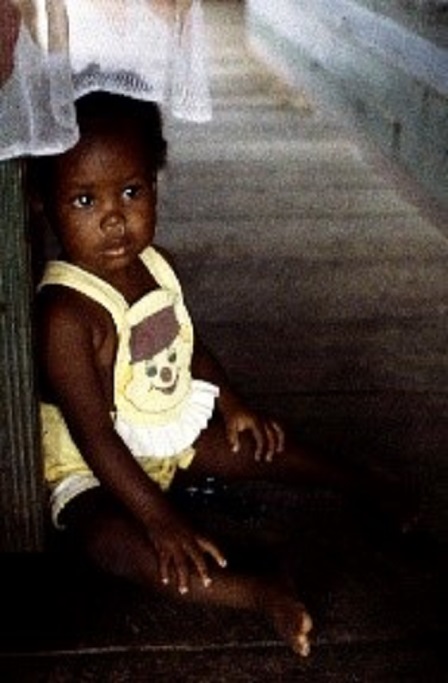 1981 Colombia, Buenaventura Daycare greeter.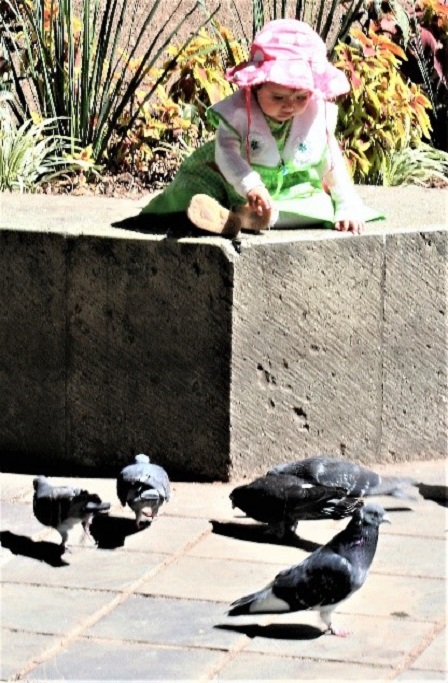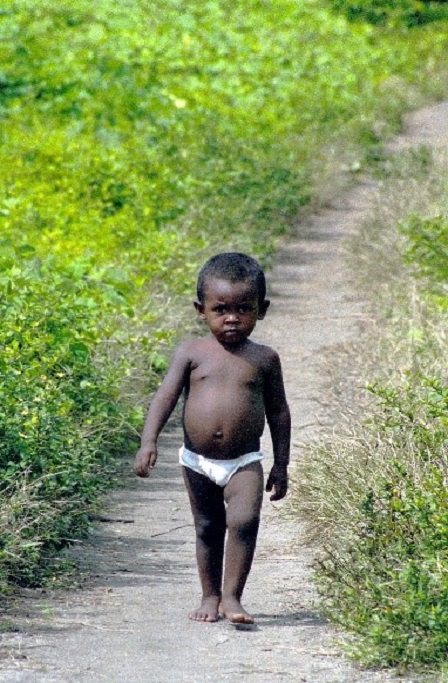 2005 Colombia, Islas Rosarios On the way home.
2002 México Oaxaca Who needs a playground?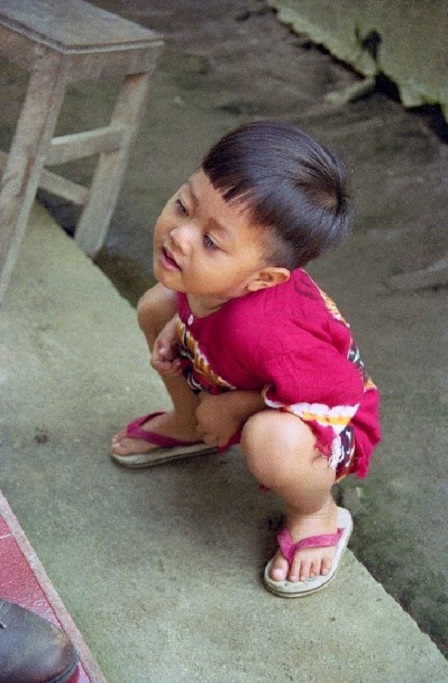 1996 Indonesia, Bali Admiring his father´s art.
2011 Tailandia, Chiang Mai Refugge from Myanmar.
n.d. México, Tepoztlan Dignitaries for a day.
Republic of South Africa.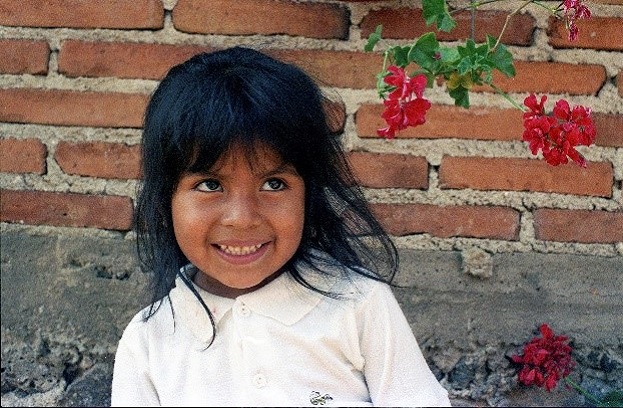 1993 México, Tepoztlan "Coquette"
2001 Colombian, Cartagena The beach: A big sandbox.
1987 China, Nanjing — Budding artist at the model Teacher Training School in Nanjing.
1995 México, Guanajuato rural.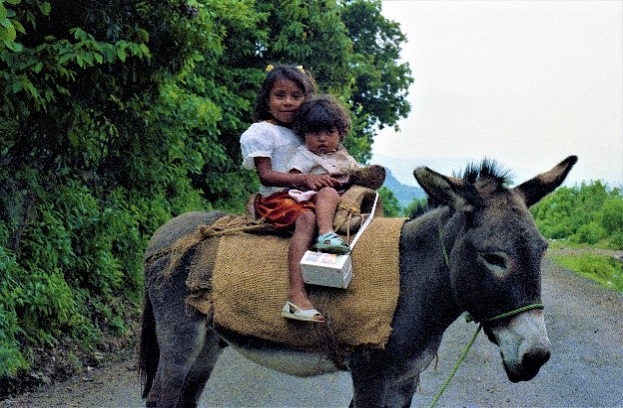 1989 México, Tepoztlan How else would we get to preschool?
Guatemala, Chichicastenango.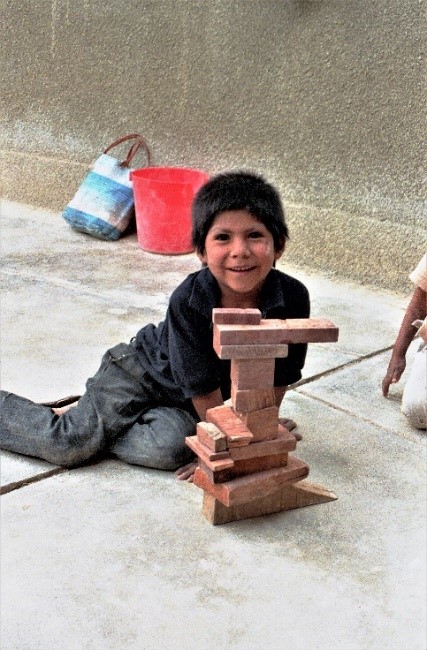 1992 Bolivia, La Paz — Budding Artist Community Daycare Center.
n.d France, París — Photo Op.
n.d. "It´s not so bad, really"